2021 Chevrolet SUV Buying Guide from Videon Chevrolet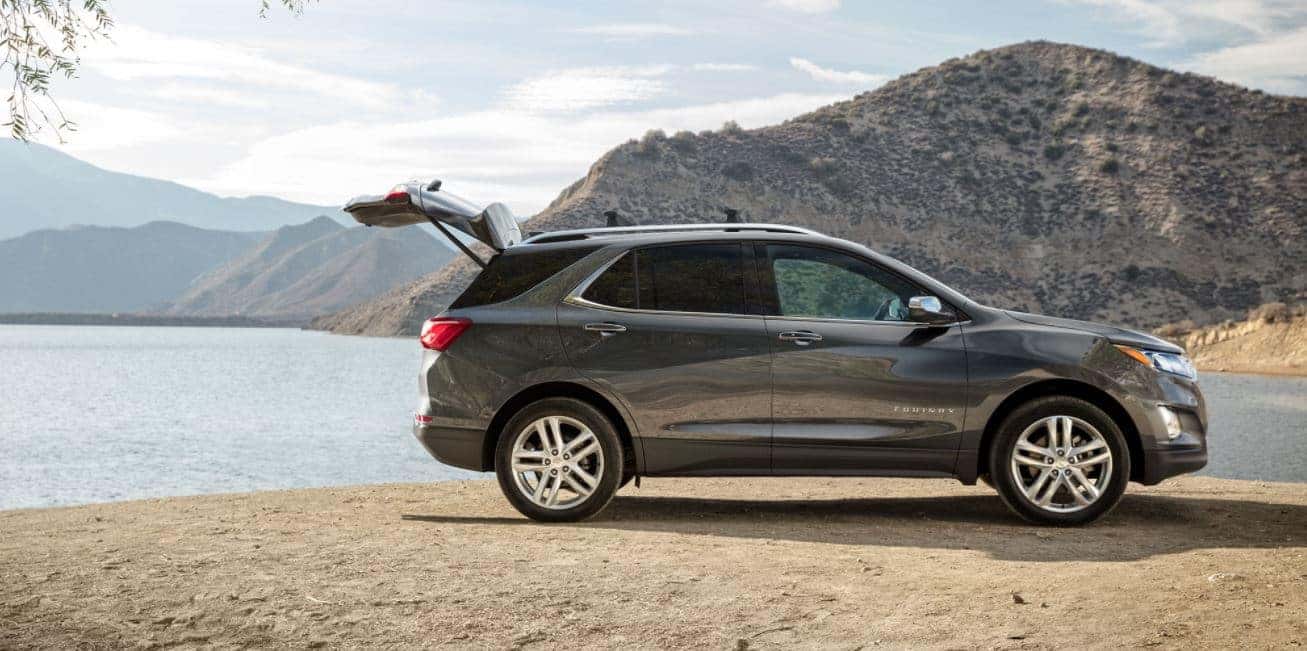 When you are looking for a Chevrolet SUV for sale, things can get a bit daunting. There are several different types out there, and telling the difference between them can be difficult. So Videon Chevrolet has prepared a quick primer of the Chevrolet SUVs for sale. And lucky for you, they can all be found right here at Chevy dealership in Phoenixville.
Small SUVs: Chevy Trailblazer and Chevy Trax
If you're looking for a Chevy SUV that delivers both versatility and capability, then the 2021 Chevy Trax and the 2021 Chevy Trailblazer are for you. With all-wheel drive available on both vehicles, navigating treacherous roads can be done with confidence.
You'll also have access to available features like a 4G LTE Wi-Fi Hotspot that can keep you connected, while Android Auto™ and Apple CarPlay® integrations keep you focused on the road and not on your devices.
Small Chevy SUV Example:
The 2021 Chevrolet Trailblazer
Standard Turbocharged 4-Cylinder Engine, 26 City / 30 Hwy MPG
Available All-Wheel-Drive
4 Cu. Ft Maximum Cargo Space
Midsize SUVs: Chevy Equinox and Chevy Blazer
Say you're looking for an SUV that can bring you a blend of technology, capability, and style. You might like something like the 2021 Chevy Equinox or the 2021 Chevy Trailblazer.
Both seat five comfortably, have over 60 cubic feet of cargo space and can tow 3,500 or 4,500 lbs for the Chevy Equinox and Chevy Trailblazer, respectively.
Midsize Chevy SUV Example:
The 2021 Chevrolet Blazer
Available 3.6-Liter V6 Engine, 308 HP, 270 lb-ft Torque
4,500-lb Max Towing Capacity
2 Cu. Ft. Cargo Space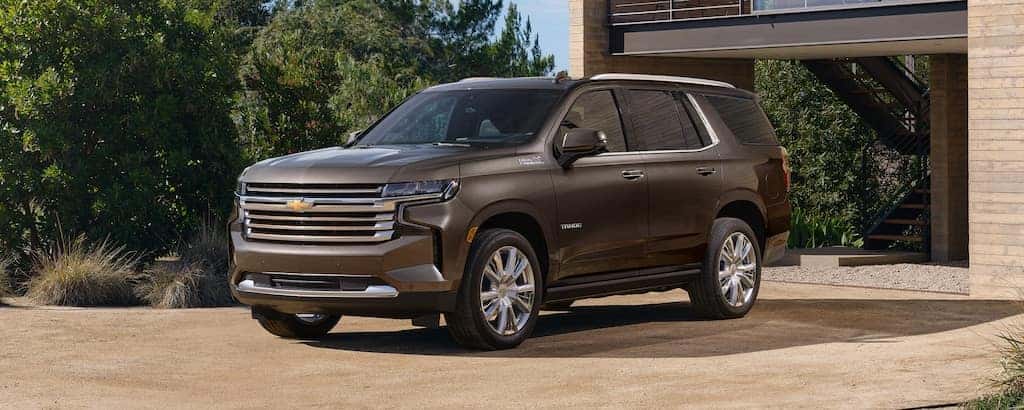 Full-Size SUVs: Chevy Suburban, Chevy Tahoe, and Chevy Traverse
Whether you need to haul, off-road, or transport, a full-size SUV is what you want. These powerful all-rounders have dominated the landscape for decades, and Chevy is making the best ones on the market.
If you're looking to tow 7,000 pounds or more while bringing along as many as eight passengers, these are the vehicles that will get the job done.
Full-Size Chevy SUV Example:
The 2021 Chevrolet Tahoe
Available V8, 420 HP, 460 lb-ft torque
Maximum Towing Capacity: 7,500 lbs
Max Cargo Capacity: 122.9 Cu. Ft.
Try Them All Yourself!
You can try any of these vehicles for yourself – give our West Chester Chevrolet dealership a call today to get things started. We can also provide a buy-from-home experience for those interested, so check out our online inventory to begin your adventure!