Why Choose Our Phoenixville Auto Service Center?

Here at our Chevy dealership in Phoenixville, we know how crucial your vehicle is to your daily routine. That's why we're dedicated to providing superior service and maintenance solutions for your Chevy car, truck or SUV. Thanks to our GM Certified service technicians, you can have peace of mind knowing that your vehicle is in the hands of professionals. With their extensive knowledge and experience, they ensure that your vehicle gets the best possible treatment so you can drive worry-free.
Here are a few reasons why you should choose Videon Chevrolet for all your local auto service needs: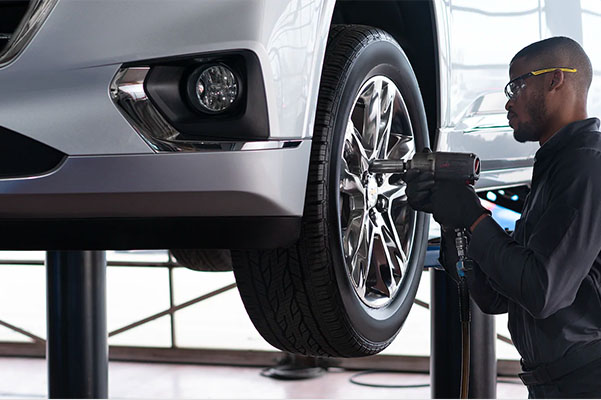 Exceptional Reputation & Wide Range of Services
A firm commitment to customer satisfaction sets our local Chevrolet service department apart as a preferred destination for Chevy Silverado repairs and additional Chevrolet maintenance needs in Phoenixville. Offering a comprehensive range of services, from oil changes and tire rotations to major repairs and inspections, we tailor our care to your specific needs. All services are carried out using genuine GM parts and accessories for maximum compatibility and performance.
Cutting-Edge Technology & Certified Expertise
Utilizing the latest in automotive technology and diagnostic tools, Videon Chevrolet ensures accurate issue detection and effective solutions for your vehicle. Our technicians are not only highly trained but also GM Certified, guaranteeing that they have the best resources at their disposal. We make a point to keep you informed about all the services and repairs performed on your vehicle by providing a detailed report.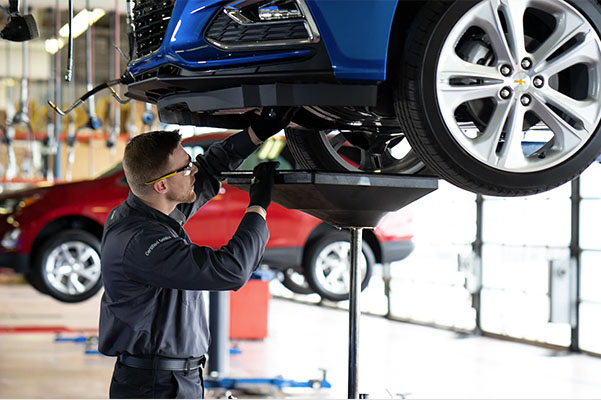 Convenience & Value-Added Incentives
Recognizing the importance of time in your busy schedule, our Phoenixville auto service center offers convenient scheduling, prompt service and other accommodations to serve you better. Furthermore, we offer an array of parts discounts and service coupons to help you save money on your vehicle's maintenance needs. Shop our Chevy service specials today!
Schedule Chevy Service Near Me
Our team at Videon Chevrolet is committed to delivering the highest quality of service for your vehicle. We understand how important it is to keep your Chevy running efficiently and smoothly as long as possible. That's why we're the top choice for GM Certified service in Phoenixville and beyond.
Don't wait -- schedule Chevrolet service with us today!