5 QUESTIONS TO ASK WHEN SHOPPING FOR USED CHEVY TRUCKS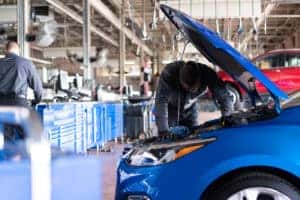 Now that you've decided to buy one of our used Chevy trucks for sale, you've likely done your research on which models you want to test drive. To make the right choice, it's also important to ask the dealer the right questions about the vehicle. Here at our dealership, we have a wide selection of used Chevy trucks, and our dealers would like to help you purchase the one that best fits your needs. Here are some questions to ask us when you're shopping for a used car.
Vehicle History Questions
Has it been in an accident and does it have a clean title? There are services such as Vehicle History Report and CARFAX that tracks whether a used car has been in an accident. Ask our dealers if we have one of these because it can show if a used car has been in an accident. If the vehicle has been in a crash, ask if the parts were replaced with OEM parts.
How many owners has this car had? As a general rule, a used Chevy truck that has had fewer previous owners will be in better condition than one with many owners.
Vehicle Quality Questions
Is there anything wrong with the car? If a car is over a few years old, there is likely going to be at least one thing wrong with it. Ask us so that you know what to expect.
How many miles are on the car? The more miles on the car, the more likely there will be problems in the future.
If you're ready to browse our used Chevy truck selection or take a virtual test drive, contact our dealers here at our Phoenixville Chevy dealership.