DIFFERENT TYPES OF CAR INCENTIVES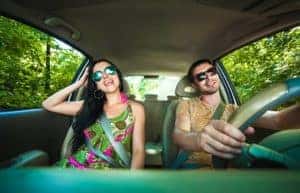 If you're one of the many Philadelphia, PA area drivers wondering about the Chevrolet consumer cash program, the dealers at Videon Chevrolet are happy to report that we have a variety of different car incentives available. While some of these are nationwide incentives, others are deals that you will only find at Videon Chevrolet. As a dealership, we take pride in both our large inventory of new cars and our new Chevy specials that help to keep prices down. Here are a few of the different types of car incentives that we have on our lot, including our consumer cash program.
Cash Rebates
One of the easiest ways to save money on the purchase of a new Chevy car is through cash rebates. In order to each the cash back, you typically have to purchase before a specified date. Cash back rebates can range between $500 and $5,000 and lower the purchase price of the vehicle rather than give you an actual check. Chevrolet calls their program the Customer Cash Program, also known as the consumer cash program.
Currently, we are offering a $5,000 cash allowance on the purchase of the 2020 Chevy Silverado 1500 Crew Cab, as well as cash back deal on a number of other new Chevy cars.
Finance Incentives
Another way to save money on the purchase of a new car is through financing incentives. Because of historically low interest rates, you'll often find deals that offer financing rates from 0.1 percent to 4.9 percent.
Lease Deals
Many people lease a new car instead of buying it. Lease deals help lessees save money by taking a cash back rebate or financing incentive and applying the savings to a lease instead.
Shop the available Chevy lease specials and cash back incentives at Videon Chevrolet.