IS A USED SUV A GOOD CAR FOR GRADUATES?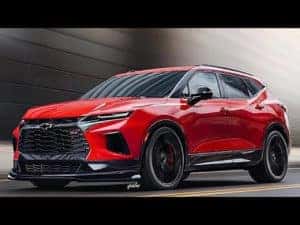 Now that we are well into May, it is graduation season. Whether you are graduating from high school, undergraduate, or graduate school, congratulations from the dealers here at Videon Chevrolet. Graduating is a huge accomplishment and a great opportunity to make a transition to your next stage in life. One common way to celebrate graduation is to purchase a new or used Chevy SUV for sale. Here at Videon Chevrolet, our dealers think that a used Chevy SUV is a great choice for graduates.
Why Buy Used?
One of the biggest choices for car-buyers make is whether to buy a new or used Chevy SUV. For recent graduates, buying a used SUV has a number of advantages, with the main one being price. Many graduates are saddled with debt and other expenses, and buying used rather than new makes more sense financially. When you purchase a used Chevy car, you will avoid the worst depreciation that comes along with a new vehicle purchase. In fact, when you buy a new vehicle, it can lose up to a quarter of its value when you drive off the dealership lot for the first time and up to half of its value within the first few years of ownership.
Simply buying a used car that is only a few years old can get you many of the same features that you'll find in the new model, at a fraction of the price.
Our Used Chevy SUV Selection
At Videon Chevrolet, we have a wide selection of used SUVs, including favorites like the Chevy Equinox, Chevy Blazer, and Chevy Traverse. For the newest, lowest-mileage pre-owned vehicles, you can shop our Certified Pre-Owned inventory.